(A huge thanks to Jus for the amazing gfx)
---
Welcome to Outfit of the Week!
Hosted by brad!
Hey! Yes, you! Are you one who likes to showcase your creativity and spectacular sense of style? 
Do your outfits leave others in awe and appreciation? If you said yes, then look no further!
Welcome to a brand new edition of Outfit of the Week brought to you by brad! OOTW is a weekly competition where users are given the opportunity to shine by submitting their best outfits according to each week's theme!
Last week's theme was KPOP IDOLS!
Thanks to the entries this week, you were all really good and it was difficult to choose! Congratulations to this weeks winners below!
1ST PLACE
Synyster as Jackson Wang
2ND PLACE
dys as Irene
3RD PLACE
Oseukki as Oh Sehun
Honourable mentions!
moonyx as J-hope
Chaemin as Yeji
agust as Irene 
Please click their usernames to view their OOTW!
This week's winner will get to choose and win the following:
1ST PLACE: 60,000 credits + a trophy + badge of their choice!
2ND PLACE: 30,000 credits + a trophy + badge of their choice!
3RD PLACE: 15,000 credits + a trophy + badge of their choice!
Find brad in game to claim your prizes! 
 Let your imagination run wild and let your creative juices flow as you tackle this week's Outfit of the Week theme.
 Are you causing some mischief on Habboon? Have you changed into your house colours? Do you solemnly swear you're up to no good? From potions, to spells, to houses, to brooms — following the events of Boon's Adventures, this weeks theme is Harry Potter! Showcase some house colours, quidditch clothes, witchy looks, or notable characters with some magical outfits!
Submit your best attempt for a chance to place in next week's article!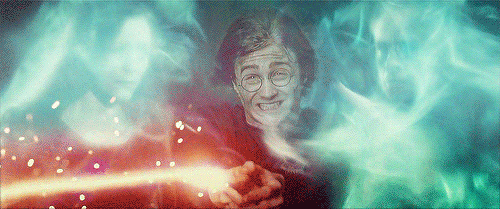 Take note that these rules are strictly implemented!
Only

ONE

entry is allowed per user

Backgrounds affecting the costumes are

NOT ALLOWED

 

Only submit outfits relating to the theme

DO NOT

use enables in your entry - we want your outfit only

DO NOT

plagiarize your outfit

Blurry and low-quality entries

WILL NOT BE JUDGED

Try to be creative as possible and don't forget to have fun!
If you are hateful or abusive to winners, you will be disqualified on the next OOTW article. 
Create an outfit that fits the theme on the client, screenshot it, upload it to IMGUR, and then click submit and follow on from there!
Please make sure that your avatar is on a plain room floor plan background. Examples of submission will be posted on the submission page.
Face forward in your submissions
DISCLAIMER: Do not use PRNTSCR as it doesn't allow us to save images.
Please click HERE to submit your outfit!
All entries are due by MONDAY, 6th of July, 11:59AM GMT
(If you have any questions or theme suggestions, message brad#3473 on Discord)
xoxo,
brad