Welcome to Author of the Week!
This is a weekly article where you can showcase your best writing for everyone to read and enjoy. There will be options from all different stories of storytelling and poetry, which will be explained each week in the theme section of the article.
Let your creative juices slow and let your stories do the talking!
---

The rules for writing can be quite obvious, but to those of you who are new to the author world, here are some basic guidelines:
1. No copying work from other sources from anything from online to actual books.
2. They need to follow the theme.
3. All short stories need to be approximately 100 to 1000 words.
4. Only the user who submitted will receive the prize.
5. You must submit your piece by using a google docs link or a pastebin link.
Do note more rules could be added in the future!
---
First: TBA
Second: TBA
Third: TBA
---
FIRST PLACE:
shreya

SECOND PLACE:
Damy

THIRD PLACE:
Jeremy

HONOURABLE MENTION:
asphodels

HONOURABLE MENTION:
Darn
---

The theme for this week is . . .
BEING TRAPPED - POEM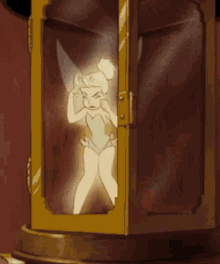 This week's theme is about being trapped -- whether you mean that literally being trapped in some place under certain circumstances or being trapped within your own mind. Find a creative way to explain this theme through a poem style of writing.
---

Click the submit picture above to hand in your work!
Make sure to post a link to your writing with a google docs link or a paste bin link.
If you have any questions, concerns, or ideas, be sure to let us know!
lindsay#0001