thanks cookie for the spectacular gfx!

Welcome to Habboon Happenings!
Hosted by linds and devi!


We're here to answer the frequently asked question: what's happening on Habboon? Read the weekly post to check out spotlights on users, communities, and events. Ask advice and learn more about your own community.

We'll also post staff updates such as hirings, updates and more!


---
A reader asks, "I really like this person on Boon but she doesn't know it yet. What should I do?"


linds: You could do activities with them on Boon and watch movies together in the meantime! But I suggest telling her at some point though :) Wait until you're comfortable to tell her, but also remember that there's never going to be a "right" time too and it feels good when you do tell her!


devi: Try to maybe play events with them or invite them onto a Boon Adventure's Quest to get some time with them!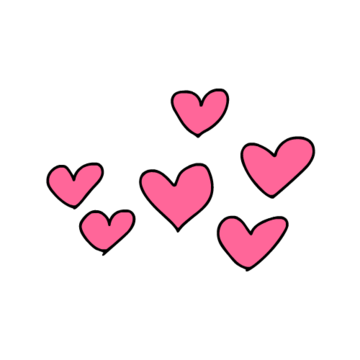 A reader asks, "How do I stop worrying about what other people think of me?"


linds: There's more to the world than caring about other people. You are more important, you matter a lot more, so do what makes you happy. Take care of yourself and live a carefree life!
devi: Remember that life's too short to care what others might think of small things you do, just focus on yourself and know you know yourself the best.


Do you have a burning question you'd love for linds or devi to answer? Feel free to submit here for a chance to be selected for the next edition of the article.


All questions will remain anonymous, so ask anything!


---
Everyone is so busy working for GOTW points, serving coffee at Coffeehouse, and assisting Frank in cleaning the Welcome Lounge that we believe there should be a little fun mixed with business.


Below will be some games that you can do for fun in your spare time! Think you're up for the challenge?


Can you solve this word search? Use an online editor like Paint or Canva to circle/highlight the selected words!
Submit your answers here!
------


Previous Week's Winner:
CookieMichSirg!
---
We said our goodbye to Tazo as Moderator on the hotel! We thank her for her time and hard work!
T-Moderator applications are out! Find the article posed about it for more information. There will be interviews on client at random times and decisions being made soon!
The new furniture is out, Antique! Alongside the matching clothing in the Duckets shop!
---
The badges for all submissions will be according to the badges below!
During random weeks, we may do a lottery or giveaway to give out different prizes. Keep reading Habboon Happenings to find out!
---
Thanks for reading this week's post of Habboon Happenings!


for all of our submission forms if you'd like to submit all of them.
xoxo,
linds & devi


lindsay#0001 • devi#8451