Welcome to Author of the Week!
This is a weekly article where you can showcase your best writing for everyone to read and enjoy. There will be options from all different stories of storytelling and poetry, which will be explained each week in the theme section of the article.
Let your creative juices slow and let your stories do the talking!
---
 
The rules for writing can be quite obvious, but to those of you who are new to the author world, here are some basic guidelines:
1. No copying work from other sources from anything from online to actual books.
2. They need to follow the theme.
3. All short stories need to be approximately 100 to 1000 words.
4. Only the user who submitted will receive the prize.
5. You must submit your piece by using a google docs link or a pastebin link.
Do note more rules could be added in the future!
---
First: TBA
Second: TBA
Third: TBA
---
FIRST PLACE:
Crookie

SECOND PLACE:
beloved

THIRD PLACE:
Wrath

HONOURABLE MENTION:
.Hector

HONOURABLE MENTION:
wow
Winners are chosen for various reasons: the obvious one being proper grammar and punctuation but we also focus on the creativity one uses within the theme and if the readers can imagine being placed in the writer's words.
In the times that we cannot choose just three winners, we turn to submitting names into a randomizer.
Every submission is a good read and it's very hard to judge each week due to the high submission rates since opening the article.
Each and every one of you who submit is a great and creative writer no matter the result!

Find user linds in-game to collect your prizes!
---
 
The theme for this week is . . .
HIKING - SHORT STORY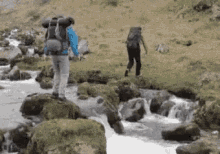 This week's theme is about hiking whether that be in nature, on a beach, or in the mountains, it's up to you. What do you see? Hear? Smell? Try to make it as if the reader is on the hike, especially in these troubling times!
---
Click the submit picture above to hand in your work! Submit by Monday, June 8th at 8:00 A.M MST. Timestamps are noted, so get them in before then!
Make sure to post a link to your writing with a google docs link or a paste bin link.
If you have any questions, concerns, or ideas, be sure to let us know!
lindsay#0001