thanks cookie for the spectacular gfx!
Welcome to Habboon Happenings!
Hosted by linds and devi!


We're here to answer the frequently asked question: what's happening on Habboon? Read the weekly post to check out spotlights on users, communities, and events. Ask advice and learn more about your own community.


We'll also post staff updates such as hirings, updates, and more!
---
This week we're shouting out CookieMichSirg's "Hardest Maze"!


CookieMirchSig's maze is a user-created maze with multiple levels and hard puzzles for users to solve. She even created badges for users to earn when they complete the maze! Do you think you can beat her maze?
We asked Maze Owner CookieMichSirg a few questions about their maze ….


linds: What made you want to create this maze?


CookieMichSirg: I'm an artist in real life so I wanted to create a fun maze to bring the hotel together and for everyone to have something to do. I made it The Hardest Maze because I love seeing people keep trying at the maze and then they get so happy when they have completed a hard level.

*


devi: What is your favorite part of your maze?
CookieMichSirg: My favorite part of my maze is the walls in each room because each wall is different, this is why the maze took 2 and a half months to make because I'm very creative so each room has something different and unique about it.
Do you believe your community should be spotlighted in this article? Click here for that chance to be advertised on Habboon Happenings!


We have historically spotlighted agencies, roleplays, fansites, and user-created quests/mazes!
---
A reader asks, "How do you tell your friend that you actually like them?"
linds: it can be scary to tell your friend you like them but you feel better and maybe you can be together if you do! just be straight up about it and express how u feel 🥰 good luck


devi: If you do you should be honest and upfront! Good relationships blossom on communication. Be prepared for any answer though !!!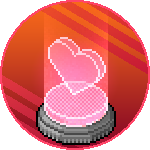 A reader asks, "What's a good Mother's Day present?"


linds: flowers & visiting ur mom... maybe a puppy haha... i did both plus surprised my mom with nori last year 😌 she was so shocked!!!
devi: A homemade meal and doing her favorite things all day!


Do you have a burning question you'd love for linds or devi to answer? Feel free to submit here for a chance to be selected for the next edition of the article.


All questions will remain anonymous, so ask anything!
---
Everyone is so busy working for GOTW points, serving coffee at Coffeehouse, and assisting Frank in cleaning the Welcome Lounge that we believe there should be a little fun mixed with business.


Below will be some games that you can do for fun in your spare time! Think you're up for the challenge?


SPOT THE DIFFERENCE
There are 5 differences in the photos below. Using any online markup/photo editing application circle the 5 differences and submit below for a chance to be entered into the winning raffle!
submit your answers here
---
Previous Article's Winning Caption:
Next time, it's going to be us taking over Boon!
Previous Week's Winner:
Kiss!
---
We said and goodbye to administrator chaos and moderators car103 and P this month. We wish them all the best for the future and thank them for their time!
326, Jordan, and Bot were promoted to administrators! Be sure to congratulate them on their newest promotion on the client!
**

A new furni line, Thai, was uploaded to the hotel! Be sure to check our matching rare clothes in the diamond and ducket shop as well.
---
The badges for all submissions will be according to the badges below!
Congrats to user Madisyn for winning the Stellar Earrings from the last article! Find Linds or Devi in client to collect your prize.
Last week we hid a little secret giveaway under the Hotel Updates section of the article. During random weeks, we may do a lottery or giveaway to give out different prizes. Keep reading Habboon Happenings to find out!
Thanks for reading this week's post of Habboon Happenings!
---
for all of our submission forms if you'd like to submit for all of them.
xoxo,
linds & devi

lindsay#0001 • devi#8451